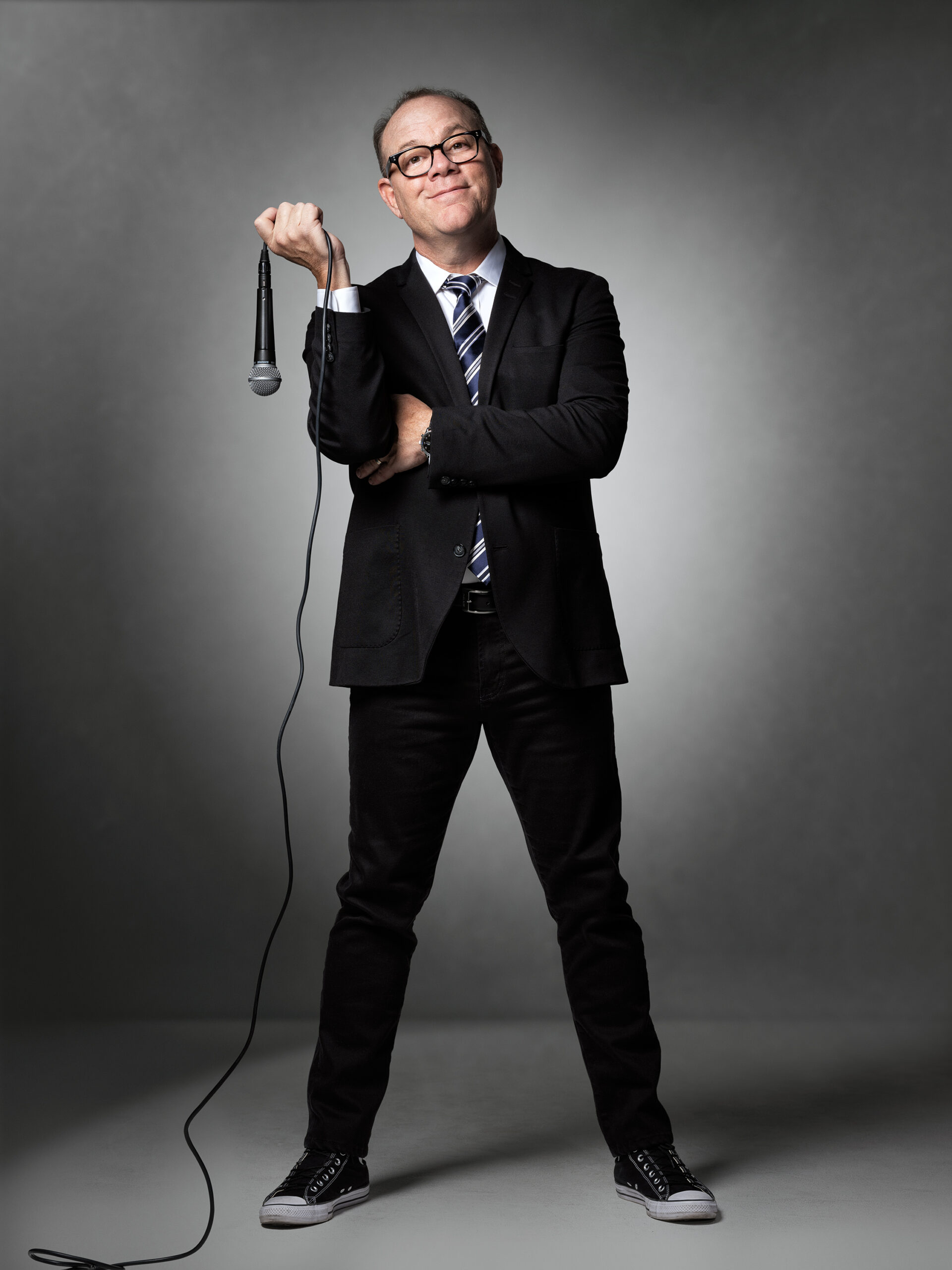 Tom Papa
Stand-up comedian
With more than 20 years as a stand-up comedian, Tom Papa is one of the top comedic voices in the country finding success in film, TV, radio and podcasts as well as on the live stage. He is a regular guest on The Joe Rogan Experience podcast and the late night TV shows.
On May 12, Tom released his second book, You're Doing Great!: And Other Reasons To Stay Alive, a collection of essays on how people really live in modern America and what's truly good and wonderful about our lives. Tom's first book, Your Dad Stole My Rake: And Other Family Dilemmas, was released on June 5, 2018 from St Martin's Press, making "Summer Must Read" lists from Parade Magazine to The New York Post. The comedic book takes a hilarious look at the host of characters in our families with bizarre, inescapable behavior.
On February 4, Netflix premiered Tom's fourth hour-long stand-up special, Tom Papa: You're Doing Great! A hilarious rebuttal to our current cultural feeling of dread, Tom wants you to remember that you're doing great; life isn't perfect, it never will be, and that's OK.
Tom's new podcast, Breaking Bread with Tom Papa, premiered on May 12 and features Tom and his guest for an hour of eating, drinking and enjoying life. Listeners are invited to take a seat at the table as Tom and his guests celebrate the true meaning of breaking bread with insightful, revealing and always funny conversations.
Tuesday Tuesday, November 14
Award of Honor Dinner Gala Honoring John D'Arrigo
This year, Western Growers will present the 2023 Award of Honor to D'Arrigo Bros. Co. of California CEO/President and Chairman of the Board John D'Arrigo. The Award of Honor is Western Growers' highest recognition of achievement and is given to individuals who have contributed extensively to the agricultural community.
Comedian Tom Papa will perform during the entertainment portion of this year's Award of Honor Dinner Gala. One of America's top comedians, Papa will provide an evening of laughter and entertainment.  Mark your calendars for November 12-15 and get ready to laugh with Tom Papa at the Western Growers Award of Honor Dinner!
[elementor-template id="3851"]